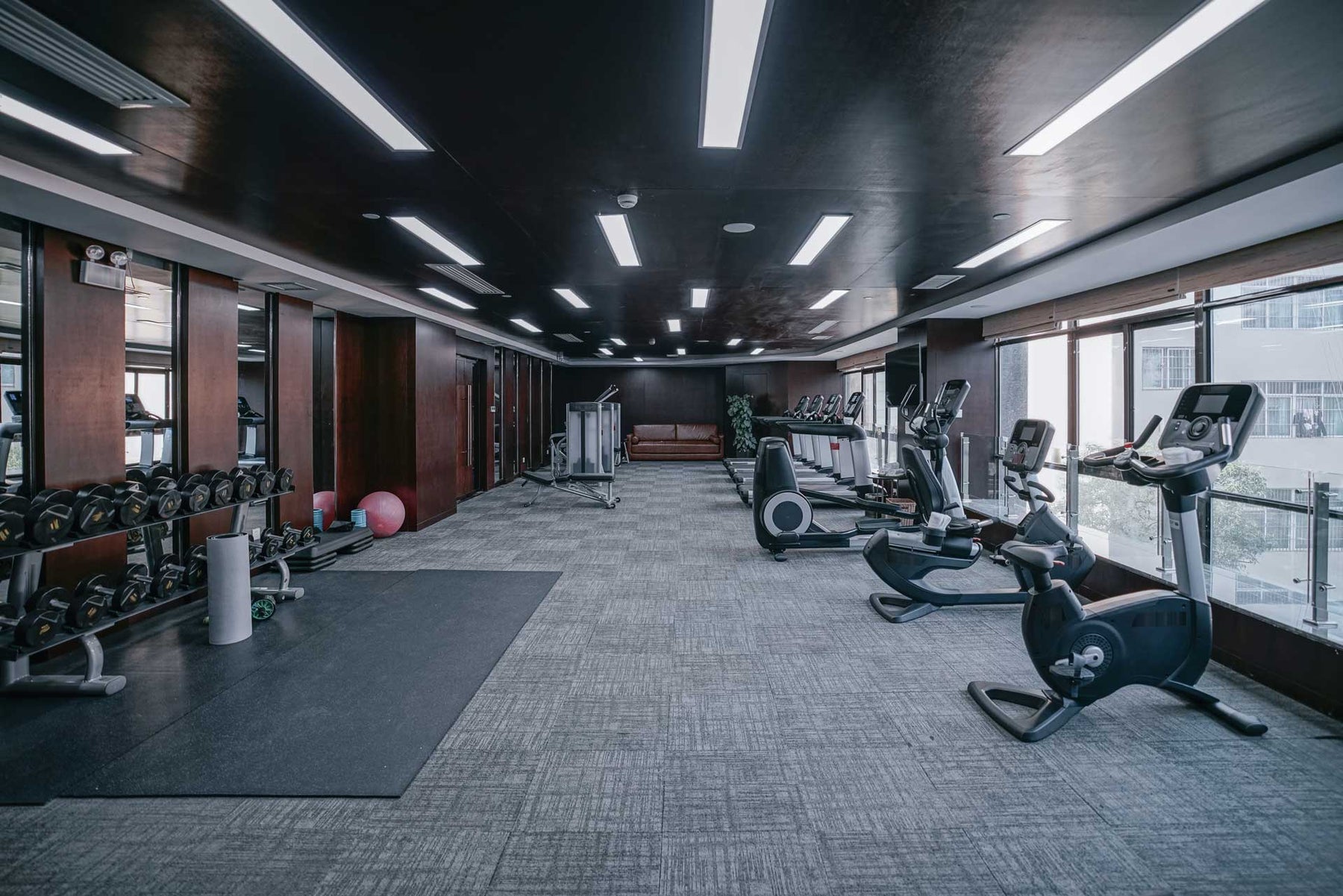 Why Floor Mats are Essential for Any Gym in Tasmania
A gym floor mat is typically made from rubber or foam and designed to be used in gyms and other exercise spaces to provide a comfortable and safe environment for physical activity. Gym flooring is essential for protecting against injury while also protecting equipment from damage. 
Gym floor mats come in a range of options including different materials and thicknesses based on your needs. At Health and Leisure, we supply domestic and commercial customers in Tasmania with all their fitness equipment needs, including rubber gym flooring, turf and jigsaw gym flooring. Below, we look at why appropriate flooring is crucial for any gym set-up.
Shock Absorption
A gym floor mat is designed to absorb shock, which is especially important for weight lifting or exercises where you have to jump. Shock absorbing floor mats also reduces the risk of injury from falls and slips. Most commercial gyms use rubber gym flooring because of its high shock absorption properties. A shock absorbent gym floor mat can also reduce fatigue, helping you work out longer.
Overall Safety and Comfort
Gym flooring mats are designed to provide extra cushioning and support while you exercise, helping to reduce overall discomfort as well as the risk of injuries. Exercising on hard surfaces like concrete or wood can cause pain, fatigue and dramatically increases the risk of injury from slips, falls, strains and sprains. By providing a non-slip surface, high risk exercises that involve heavy weights and fast movements can be done in a much safer manner.
Noise Reduction
Commercial and home gym setups can be noisy environments. The impact of feet on the floor and equipment like weights and treadmills create noise that can be distracting and disrupt those nearby. Gym flooring also acts as a sound absorber, ensuring you don't disturb neighbours or family members.
Hygienic
Most workouts and exercises are bound to involve a lot of sweating. With the wrong flooring, this moisture can get into crevices and create a breeding ground for germs and bacteria. Gym flooring is designed to prevent the growth of microorganisms and provide surfaces that are easy to clean, helping to create a more hygienic and clean space. There's no need for harsh chemicals either, with simple household cleaning products being enough to keep your flooring clean.
Durable
Quality gym flooring mats are also incredibly durable and capable of withstanding years of use without deteriorating. Resistance to moisture and general wear and tear means you don't need to worry about scuffing, fading or any other problem over time with reasonable use. 
Flexible and Easy to Install
Rubber gym flooring is very easy to install. Most come in tiles or as pre-cut mats, you can quickly lay down in any type and size of space without requiring specialised installation. Another popular option is jigsaw mats, which are easy to connect and disassemble like a puzzle for quick set up, pack down and storage as required. 
Quality Gym Flooring in Tasmania
At Health and Leisure, we supply high quality, flexible and cost-effective gym flooring for commercial and home gyms. From rubber grid flooring to jigsaw style mats and sports turf, we make it simple to set up the perfect workout space with delivery available across Tasmania and Australia-wide. Explore our range or call us on 03 6234 5796 or contact us online for any questions.