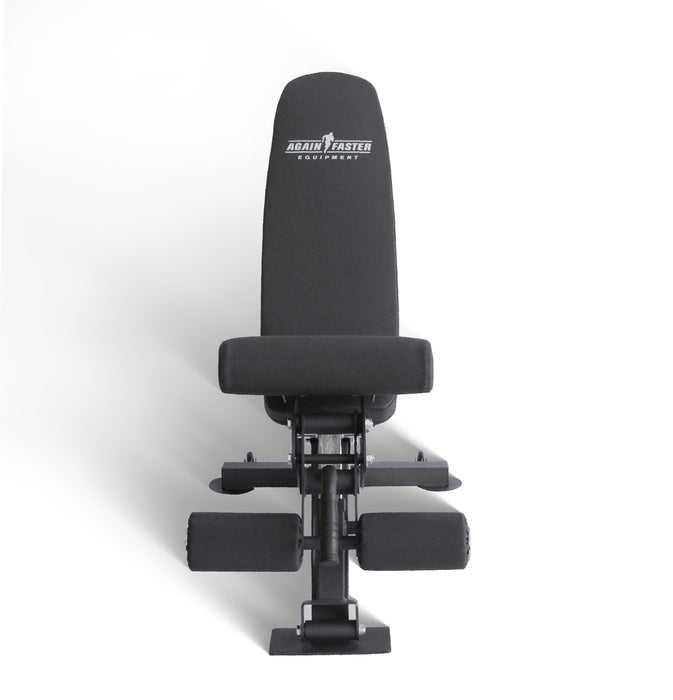 Again Faster Adjustable FID Bench
Back In Stock Soon
Original price
$559.00
-
Original price
$559.00
With five-seat pad and seven back positions to choose from, The Again Faster FID Adjustable Bench is a great choice for any garage and home gym. 
This FID Adjustable Bench opens up more training opportunities for movements such as shoulder presses, chest presses, one-arm rows, Bulgarian split squats, incline bicep curls and core strengthening movements and many more. It provides maximum comfort and support at every angle. 
 It is tremendously sturdy and well constructed being made from an 11 gauge solid stainless frame, high-quality materials that lasts for many years. The Again Faster FID Bench is a must-have tool for affiliate, fitness centre or home gym. 
SPECIFICATIONS:
7 different angles, including -20 (decline), 0 (flat), 20, 35, 50, 65, and 85 degrees
Weight capacity: 1,000 lb
Thick, firm, 2.5" pad wrapped in very durable textured vinyl for maximum comfort and support.
Wheels allow for efficient manoeuvring around the gym.
Solid steel ladder.
DIMENSIONS:
Total Height: 18"
Total Pad Length: 54.25"
Back Pad Width: 11.5"
Pad Gap: 1.75"
Total Footprint: 11.25 SQFT
Weight: 95lbs
3% Tolerance