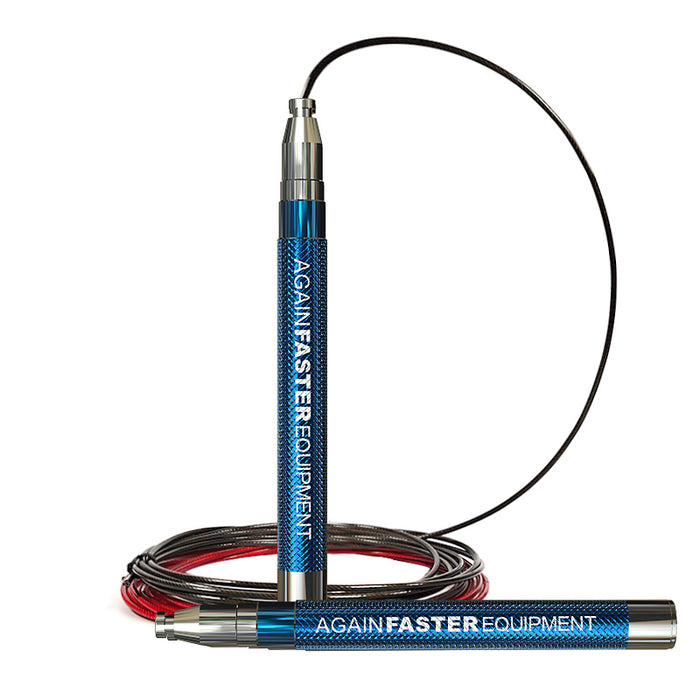 Again Faster Laser Speed Rope - Blue
Back In Stock Soon
Original price
$69.95
-
Original price
$69.95
You'll never look forward to Double Unders more!
Designed to give you the best possible chance of nailing Double Unders, the Laser Speed Rope is our newest athlete essential.
FEATURES INCLUDE:
Self-Locking Design - adjust the length of your rope without having to cut the cable.  Release with one hand to adjust the length as needed.
Double Bearing Build - designed to reduce friction and allow for a smoother rotation.  The rope will spin freely and smoothly at all times.
Optional Handle Weight - Want a heavier feel in the handle?  Add some additional weight to the handle quickly and easily.  
Knurled Handle - to provide maximum resistance and prevent slipping, even when you're sweating mid-workout.
Available in Blue, Red and Black handled versions - get yourself a new rope today.
Rope Length : 300cm (3meters)
Cable Thickness : 2.4mm