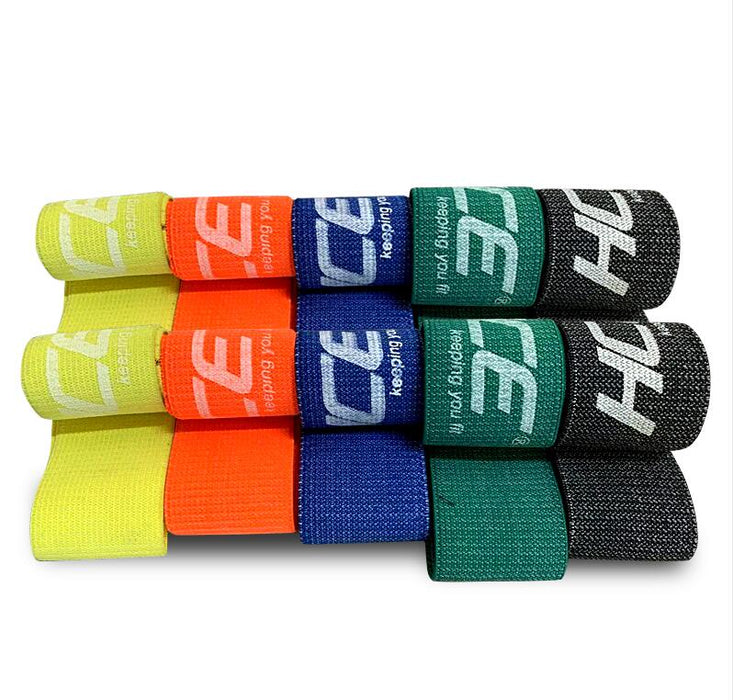 HCE Fabric Mini Resistance Band - Heavy
Back In Stock Soon
Original price
$19.95
-
Original price
$19.95
Different Levels of Resistance
These exercise bands come with different levels of resistance. It includes the Yellow (X-Light-13", 5-10lbs), Green (Light-13", 10-15lbs), Blue (Medium-13", 15-20lbs), Orange (Heavy-13", 25-30lbs) and Black (X-Large-13″, 30-40lbs).
Each band has a different resistance level. This allows athletes to find the proper level of resistance that is comfortable and most beneficial to the specific movement desired.
Improved Material
Hip Band has thick & soft material with slip-resistant inner layer. It is supportive and the tacky strips inside of the band could ensure itself staying in place while training. Durable band will not snap or roll up on itself during use like traditional bands.
Easy to Use
You can use these workout bands for your legs, ankles, hips, back, arms and shoulders. By placing the fitness bands around ankles, feet, or above the knees and begin your strength and mobility workout or warm-up, it will provide proper resistance for your muscle groups as you move forward or backward.
Lightweight and Portable
This resistance band set is portable enough for you to get a great hip band exercise. It's great for traveling or simply resistance bands workout at home. They fit right inside your gym bag without taking up much space.