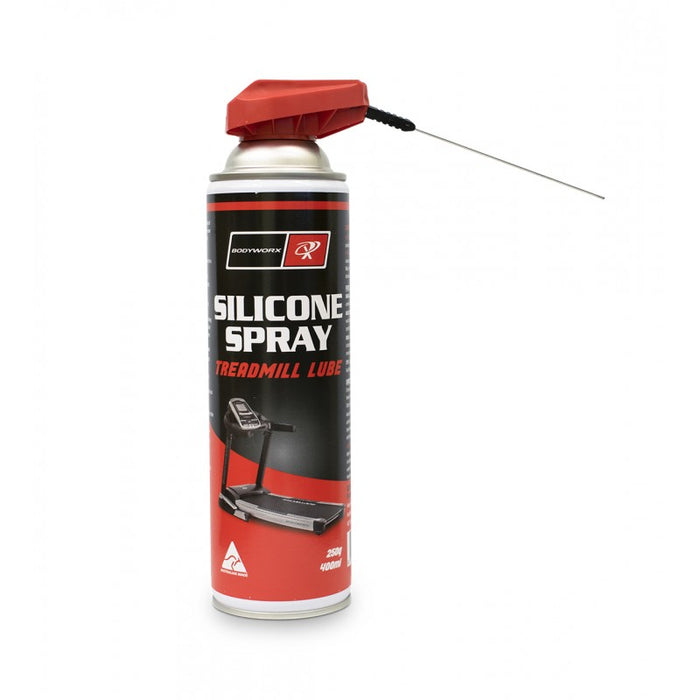 Bodyworx Silicone Spray
Back In Stock Soon
Original price
$29.95
-
Original price
$29.95
Bodyworx Treadmill Silicone is a high-quality silicone lubricant that comes in a convenient spray can and is easy to apply. The treadmill lubricant is applied under the walking belt on to the deck to ensure the walking belt glides smoothly on the deck minimizing friction.
To help prolong belt, deck and motor life treadmill decks should be lubricated every 2 to 3 months with regular use.
To lubricate, evenly spray silicone under the running mat onto the deck. Lift the edges of the mat and spray onto the deck along each side of the mat. Try to get as close to the center of the walking deck as possible.
Only 100% high-quality silicone must be used as a lubricant. Other machine oils and lubricants are not suitable as they may build friction heat-resistance that will damage your treadmill mat and deck.
Warning: Treadmills that are not lubricated regularly may void their warranty.
Treadmill maintenance is the responsibility of the user/owner of the treadmill.