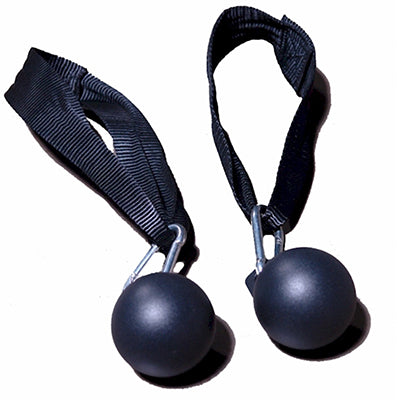 HCE Cannon Ball In Pair
Back In Stock Soon
Original price
$50.60
-
Original price
$50.60
Level up your Ninja Warrior and Spartan Race training with your own set of  Cannon Ball in Pair / Gravity Grips.
Whether you are experienced in parkour, a climbing enthusiast or just looking to take your ninja training to the next level, these suspension holds will help you develop ultimate grip strength like nothing else. Gravity grips are the perfect addition to expand your home gym, climbing centre, urban gym or street workout space.
Great grip strength isn't something an athlete is born with. It needs to be developed like any other part of strength training. An easy-on/never-off strap system allows for a wide range of functional grip training exercises. You can use them for pull-ups or attach them to a barbell, kettle bell, or dumbbell to enhance grip strength across nearly any part of your regimen.