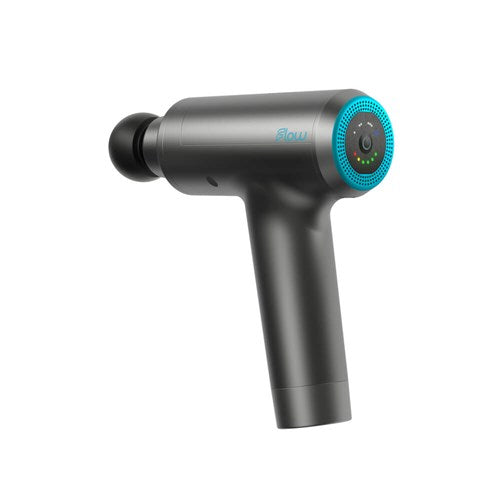 Flow Mini Massage Gun
Back In Stock Soon
Original price
$325.00
-
Original price
$325.00
A lightweight, ultra-portable, powerful handheld massager for anybody, anytime, anywhere.
FOUR SPEEDS - each with scientifically calibrated treatment frequency, including a lower speed for users with injury or DOMs and the unique Flow mode.
FLOW HEADS - four different styles of attachment with varying firmness and shape, precisely engineered to treat every muscle you are targeting.
LIGHTWEIGHT - at just 1.8lbs Flow MINI is perfectly proportioned, portable and lightweight enough for just about any location.
LONG LASTING - the powerful yet quiet high torque motor keeps you going with all-day battery endurance and fast charging times.
The MINI gives Athletes a Precision Sports Massage via four levels of Powerful Vibration to promote best Performance, Reduce Fatigue, and Relieve Muscle Swelling and Tension.
Accelerates warmup of muscles before exercise.
Regular use improves an athlete's overall mobility and range of movement.
Helps to release trigger points and assists the break up of scar tissue.
Easy-to-use self-myofascial release any time, anywhere.
May help reduce common muscle and joint pain.
Top Features:
Next Generation ultra quiet high-torque motor (60-65dbs).
Easy to use 4-speed control with Flow Wave Mode.
4 Flow Heads™ included – Medium, Hammer, Bullet & Fork.
Long battery life and fast recharge time.
Highly portable and Lightweight design.
Product Data:
Battery life: 2-3 hours with typical usage
Recharge time: 3 hours
Charging Method: A/C Wall Charger
Battery Type: 1500 Mah Rechargeable Lithium-ion
Level 1 mode: 1800 percussions per minute 'PPM'
Level 2 mode: 2400 PPM
Level 3 Mode: 3000 PPM
Flow mode: 1800 through 3000 PPM
Flow Mini Massage Gun comes with a 1 year warranty.