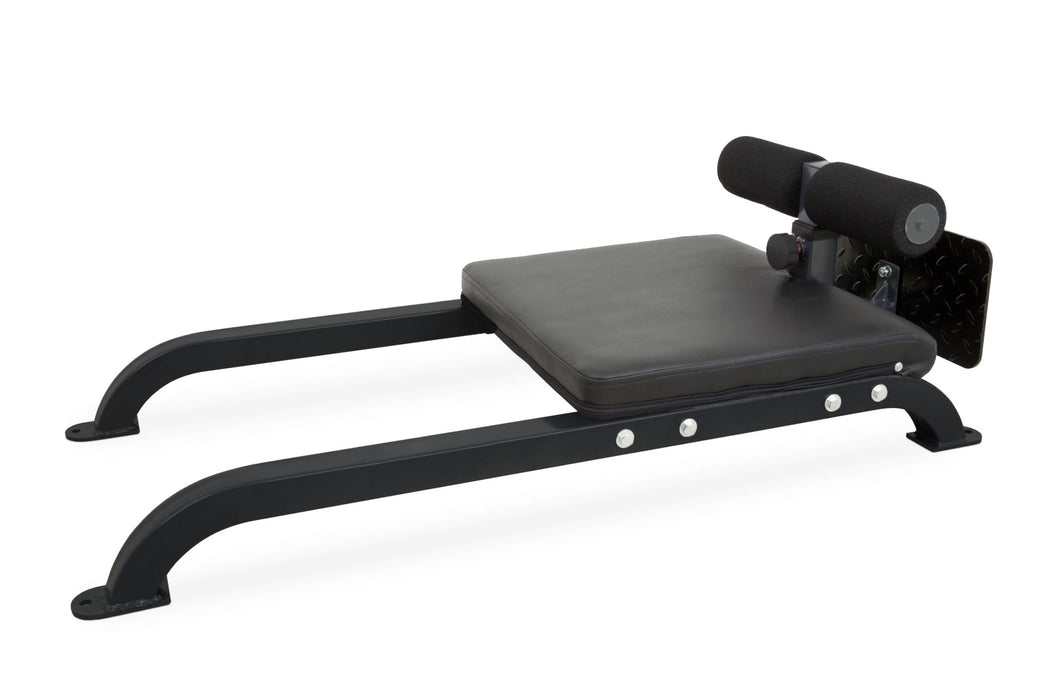 HCE Floor GHD
Back In Stock Soon
Original price
$349.00
-
Original price
$349.00
The Glute Ham Raise is a very good exercise for the development of the Hamstrings and Glutes. Often this exercise is not implemented in training schedules because not everyone has the right resources. The GHD Floor Glute Ham Developer is the ideal tool to perform that exercise. Not only is the GHD very compact, it is also a very sturdy product for home fitness!
Sustainable material
The high-quality foam rollers, together with the preserved cushion, provide comfort during the exercise. The cushion is long and wide enough to perform the exercise perfectly and has soft material for knee protection.
Adjustability
To perform the exercises in an ideal manner, it is important to look at your physique. The rollers of the GHD are for that reason adjustable in three positions. This will help you find your ideal position.
Key features
Quality rollers made of foam material, adjustable in three positions.
Extra large and soft cushion for knee support.
Large surface and solid construction for extra strength.
Very compact and can be used in most (fitness) areas.