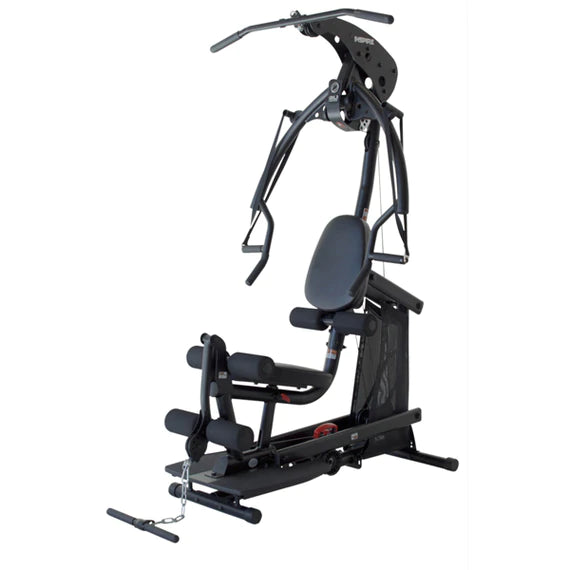 Inspire BL1 Lift Multi Gym
Back In Stock Soon
Original price
$2,499.00
-
Original price
$2,499.00
Very Innovative - You will not find a Smoother or a more Comfortable Action on a Home Gyms in this price point! 
The Body Lift (BL1) home gym utilises your body weight as resistance - that's right you are the weight stack. The Body Lift adjusts from 10% to 150% of your body weight. The 15 settings on the sliding leverage adjuster are 15 x 10% increments so you can calculate the actual weight you are pumping.
Having no weight stack on this gym means no weight plates or weight stack guide rods which cause friction. A great benefit in this situation is there is little or no noise as there are no weight plates clanging together and no friction noise of the weight plates going up and down the guide rods.
The BL1 gym operates using a very simple system and is very easy to adjust the resistance levels by using the one-handed slider. The seat and back rest are also  completely adjustable so you can customise the gym into different heights and angles to your own individual body shape. The end result is sensational workout with all exercises being performed in a perfect bio mechanical state. Muscle strain is optimised exactly  where it is needed giving you the best results possible. 
The action is so smooth and the range of motion is so comfortable you will not be able to stop using it.
Body Lift Build Features:
The Frame: Is constructed from heavy duty 2" x 4" oval 11  tubular gauge steel
The Powder Coating to Finish: Electrostatic Powder Coating delivers a shiny, durable, maintenance free finish
Leverage Sliding Weight Adjuster: Selecting the resistance level is seamless using the one-handed adjustment slider
Pulley Construction: Fiberglass reinforced nylon
Cable Strength: 2000lb. tensile - polyurethane coated cables
Extra Accessories Included: 18" revolving curl bar and 48" steel lat bar 
Built Dimensions in cm:  Depth 139 x Width 109 x Height 226
Warranty (Domestic Home use only) Limited Lifetime Warranty