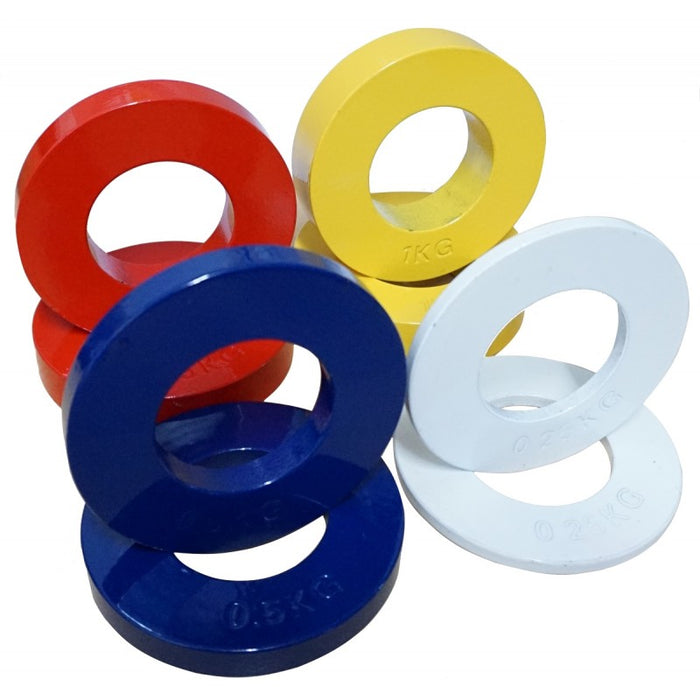 Power Maxx Olympic 5kg Fractional Plate Set
Back In Stock Soon
Original price
$95.00
-
Original price
$95.00
The Power Maxx 5kg Fractional Plate Set will be a welcome addition to any gym. Whether you're a serious strength athlete looking to break through plateaus. Or a beginner lifter who finds 5kg jumps too intimidating.
If you don't have change plates in your home gym you're doing something wrong! When you get past the beginner phase of training you will know just how big of a jump 2.5kg can feel. Fractional plates allow you to increase the weight in smaller increments so you keep progressing even when a 2.5kg jump is too steep.
The set comes with a pair of 0.25kg, 0.5kg, 0.75kg & 1kg plates. They are colour-coded and have weight markings.