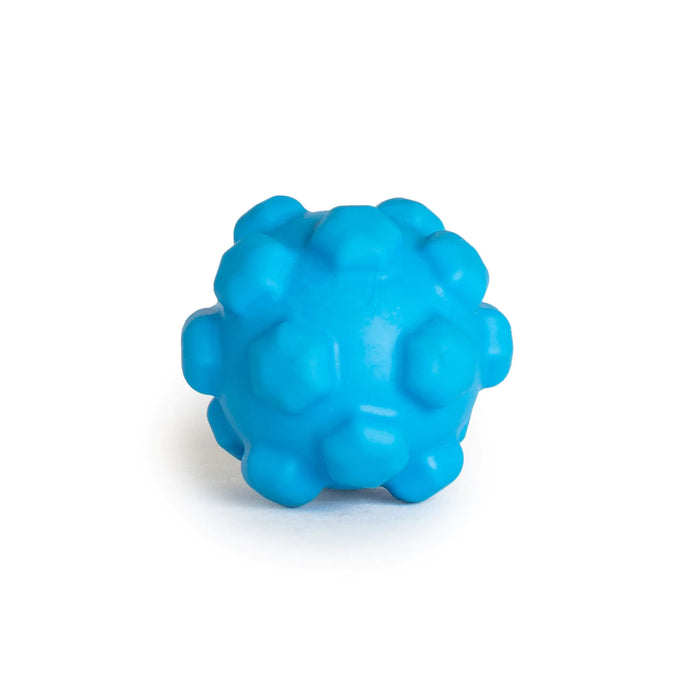 SMAI Mini Spikey Massage Ball (3.5cm)
Back In Stock Soon
Original price
$12.00
-
Original price
$12.00
The SMAI Massage Ball - Hex Micro 3.5cm is a tiny but tremendous massage ball, constructed of high density EVA for a virtually indestructible massage ball. Small enough to slip into your pocket, backpack, handbag or gymbag, pefect for releasing and relieving trigger points on the go. Due to its size, you can really target specific problem areas and trigger points. With a unique flat topped hex spike pattern, the ball is designed to be effective at releasing myofascial trigger points - those tight knots and contracted muscles caused by exhausted, overused muscles or poor posture / exercise technique. A perfect piece of fitness equipment for anyone looking to optimise their performance with increased range of motion and mobility.
So easy to use, simply use your body weight to control the pressure you want. Position the ball under the body in the effected area and lower your body onto the ball, and allow your body to roll over and around the ball. Press your body into the ground for deeper massage and release, or push your body upwards to allow a softer pressure massage. Or try placing the ball against a wall and leaning into the ball while in a standing position.
Try using with
Sole of Foot
Shoulders / Pecks and between shoulder blades
Hip Flexors
Glutes
Calves
Palm of hand
With a firm outer surface and hex spike design, this massage ball will get into all those problem areas by targeting them directly.
Specifications
Material: High Density EVA
Diameter: 3.5cm
Spike Height 3mm