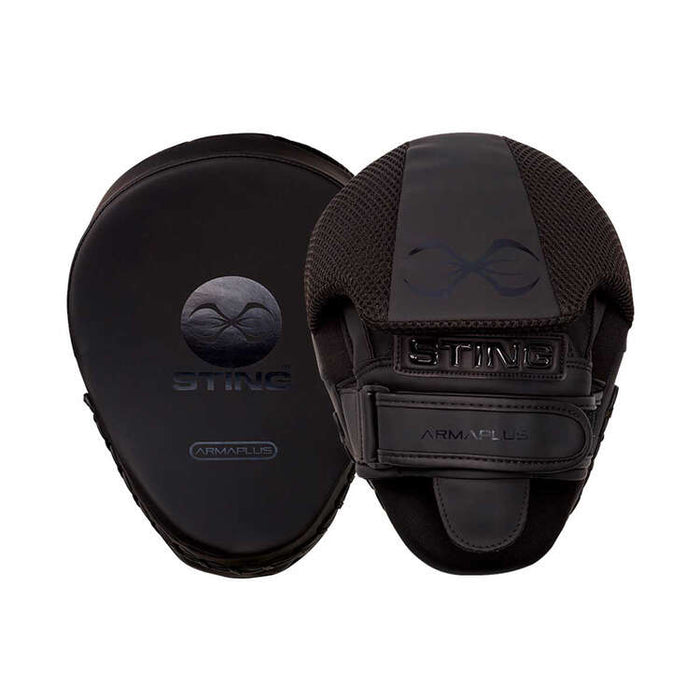 Sting Armaplus Focus Mitt
Back In Stock Soon
Original price
$89.00
-
Original price
$89.00
Get back to basics with Sting's Armaplus Focus Mitt.
Designed with a T3 matte outer layer, Sting's Armaplus Focus Mitt isn't likely to clash with any of your other boxing training essentials…even if it does clash with your opponent. The Armaplus Focus Mitt boasts all of Sting's market-leading build materials, technology and design, including Sting's signature Hi Flow Quad Core system for strike energy and professional-grade shock absorption. The Armaplus Focus Mitt's Atmosphere airflow system also provides fighters with optimal breathability, ensuring that you can train harder for a lot longer.
With its fitted finger shields, wrist wedges, and HD cups for total hand support, the Armaplus Focus Mitt prioritises hand, wrist, and finger protection for totally secure training. Simply put, fighters and coaches can enjoy superior protection, positioning, and stability as well as reduced risks of joint stress when training with the Armaplus Focus Mitt.