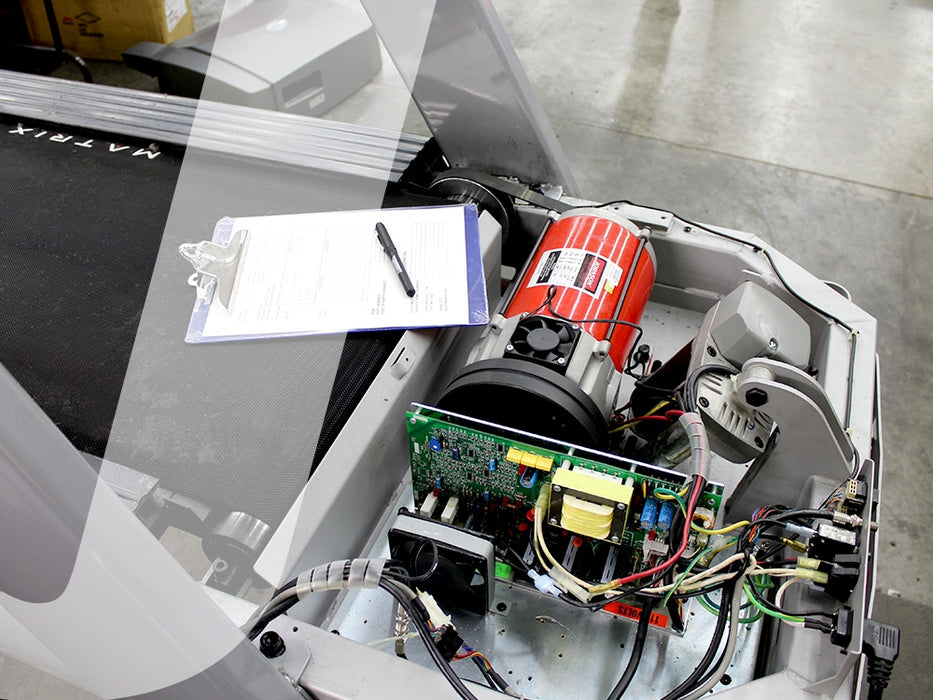 Treadmill Service
Save

0

%
Save %
Original price
$154.00
-
Original price
$154.00
Our service package includes the following:
Assess Motor Brushes (File if necessary)
If the Motor Brushes are not getting full contact with the commutator the motor will work too hard.
Rollers develop mat, silicone, dust and sweat residue which causes the mat to lose traction.
Drive belts build up rubber peel which causes the belt to slip.
Clean Circuitry and Motor Bay
Treadmill motor bays collect dust, if the dust gets too thick it can cause unwanted contact and corrosion.
Aligning the rollers will keep the mat running in the centre of the deck.
Running mats will stretch over a period of time which causes slippage. It's important not to over tighten the mat and keep the rear roller even.
Clean and Fresh Silicone Lube Deck
Over a period of time treadmill silicone mixed with dust can become sticky and draw more current from the motor.
If you would like to take up this offer or have any further questions please contact Health and Leisure on the above information and one of our expert staff will be happy to help.